Jewish Currents
Founded in 1946, Jewish Currents is a magazine committed to the rich tradition of thought, activism, and culture of the Jewish left. We seek submissions on all things now and Jewish: send us the surprising, rigorous, radical, and trayf. We're looking for new angles on familiar narratives, in-depth investigations and commentary, dynamic scholarship, book/film/art reviews, and exceptional fiction, poetry, comics, and visual art. We offer competitive rates for our quarterly print issue and website.
Engaging the Jewish world requires a diversity of voices. Alongside honoring the magazine's Yiddish roots, we actively seek submissions from Sephardi and Mizrachi contributors, and writers who intersect with Jewish life but who aren't necessarily Jewish (particularly those who identify with other diasporic traditions).
For essays, reviews, reportage and commentary
Please direct ideas and pieces to submissions@jewishcurrents.org.
For literary and creative work
Jewish Currents welcomes literary submissions from writers and artists at all stages of their careers. We are currently accepting submissions in the following categories:
Creative nonfiction, including essays and memoir (7,500 words maximum)
Fiction (1,500 – 7,500 words)
Flash fiction (under 1,500 words)
Poetry (submit up to four poems at a time)
Comics and graphic narratives
Visual art
All creative work must be submitted via Submittable, including creative nonfiction, which we rarely accept solely from the pitch. We do not accept simultaneous submissions from a single contributor. Though we may infrequently publish excerpts from published work, we prefer previously unpublished manuscripts. For literary and creative work, please allow at least 12 weeks for a response.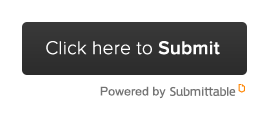 For illustrations
In addition to featuring relevant artist series and projects (considered via Submittable), Jewish Currents commissions original artwork and illustrations to accompany the work in our print magazine. If you are a visual artist or illustrator and would like to be added to our illustration roster, please send an email with the subject line "Art – Your Name" to submissions@jewishcurrents.org, and include a link to your website.